Flawless Professional Makeup by Kim Evans
Hello 2GORJIS Viewers, please click the link below to view our latest beauty and wellness videos on YouTube by
Expert Makeup Artist, Kim Evans
Are you looking for someone to provide makeup services for you and your wedding party for the day of your wedding?
2GORJIS Makeup Videos
Click to view our Makeup Videos.
Ask2GORJIS Channel
2GORJIS Makeup Services
2GORJIS Eyes Make Over Session
This session is for your eyes only. In this session, I will show you the best colors that will make your eyes pop. Please allow 30 minutes. I will highlight your eye area which will help bring out and define your eyes naturally.

Please make sure that you have no eye allergies. If so, then service cannot be performed.
Eye brow waxing can be added. 2GORJIS Eyes make over session.

Eyebrow Design
Brows are the DNA to your soul. Well shaped eyebrows frame your facial features giving you a crisp, put together flawless appearance that people notice. Giving your eyebrows the perfect shape is the foundation of 2GORJIS Flawless Makeup.

Eyebrow Tint

Lash Tint
Concerned that your brows are too light or dark for the perfect shape? We can tint your very light eyebrows, or tone your increasingly gray brows to the perfect subtle shade.

2GORJIS Cosmetics
Created exclusively for you and your personal skin needs, is the cornerstone of our Makeup Boutique of eye shadows, lipsticks, blush, liners, brushes and more.

Makeup Application
Allow us to give you a celebrity flawless look to your makeup and fit to any occasion that fits your personal style and budget.

Makeup Lesson
Designed for ageless faceless 30's, 40's, 50's and beyond, both the makeup lover and the inexperienced novice regardless of age! Learn new tricks of application including the latest innovations in cosmetics trends.
Custom Blend Foundation
Have trouble finding the right foundation? We will custom blend for you a foundation that will match your skin perfectly. Custom blended foundations can also be created to neutralize redness, correct sallow skin, or warm ash tones. Dry or oily, your formula will be made according to your skins' needs.



On Location Makeup Services




Hire a Makeup Artist to look celebrity stunning & 2GORJIS Fabulous:
Makeup On Location services: (2 hour minimum)
Half Day video/photography/special event available, (4 hour minimum).
Full Day Video/photography/special event available, (7 hours).
All rates will include on location & travel fee.

On Location Bridal Services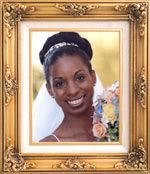 Bridal Services
Bridal Consultation Required~ $100
On location Wedding Day makeup for the Bride available.
Quotes are not given over the phone, in person only.
Eye Brow Waxing, $25
On location Wedding Party, $95 pp
Veil Fitting Day of wedding, $45
Flower Girls, no charge
In Spa Wedding Day Bridal Makeup, $200
Mother of the Bride, $85
Lashes $45, Lash extensions $295
Groom Facial Services, $110
All sales are final.
Travel Fees are added to total price.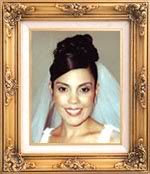 Kim Evans Makeup DVD for Brides

Kim Evans Present Bridal Makeup DVD for Multi-Ethnic Skin. DVD is 50 Minutes and includes three different models of different ethnic backgrounds. This is a step by step instructional DVD video.
Makeup Classes & Clinics
See our upcoming seminars & class tab for all our makeup classes and clinics.
Book a Personal Makeup Session with Make up Artist, Kim Evans
Personalized makeup lesson session with Makeup Artist Kim Evans. I will show you step by step how to apply your makeup and help you to look fabulous at anytime. Please allow one hour for this appointment. Come with a clean face with. just moisturizer.
Buy here, then book your appointment online.