Feel Great, Live Well & Look Fabulous in 2014!
Join our 2014 Sexy & Fabulous Weight Loss Detox ~
Health Management program
Your body will never feel the same. Our comprehensive weight management and detox cleanse program will change your nutrition pattern and change your life.
Our program will help you get clear, have more sustainable energy, change your nutrition behaviors and lose unwanted pounds. Lets get started.
Sexy & Fabulous
New~ 14 Day Detox Cleanse Program
Benefits of Detoxification:
Increased energy and vitality
Weight loss and reduction in body fat
More restful sleep
Clearer thinking
Establish healthy habits for improved long-term health
Program Products are by Design for Health:
(1) PaleoCleanse Powder
(1) PurePea Protein Powder
(1) Amino-D-tox
(1) Plant Enzyme Digestive Formula Capsules
(1) Blender bottle
(1) Handy Tote
(1) Diet Program guide
Nutrition Coaching with Kim Evans, MA
Program Cost, $179
Sexy & Fabulous
30 Day Individual Detox Wellness Coaching Program
30 Day Group Class Wellness Coaching Program
For Class Coaching Program, see class schedule
Get your Sexy Back &
Look Beautiful in 2014~
Look & Feel Better Than You Have in Years!
Try our new Sexy & Fabulous Weight Management program,
which is an Integrative Detox System approach using whole foods.
• Detox your Body
• Detox your Diet
• Detox your LIFE™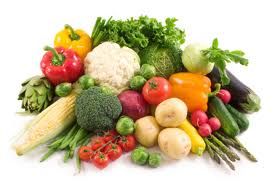 What is Weight Mangement Program?
Detox 360 Program integrates the best detoxification methods with easy-to-follow strategies:
• Promotes the normal excretion of toxins and to remove inflammatory triggers from the diet.
• Approach includes a healthy diet and whole foods from a detox perspective
• A detoxification lifestyle or new practices targeted with nutritional support and homeopathic cleansing. Our approach help you to improve your over all health and increase vitality.
The Program
• All of these components are combined in a four-week detox.
• An educational program that you can effectively participate in one of our groups or done individually at your own speed.
• Customized program approach to fit easily into your existing lifestyle that will enhance your nutritional behavior practices.
The Products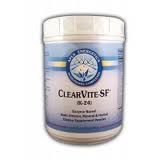 Purchase ClearVite Shakes
Price, $65 plus shipping
• Customized program approach to fit easily into your existing lifestyle that will enhance your nutritional behavior practices.
• 1 Client patient Workbook
• 2 DVDs consisting of:
Introduction to Detox 360°™ DVD
Water is Life DVD
• 1 Integrative Detox System Carryall Bag
• 2 CLEARVITE® for Shakes
• 1 METACRIN-DX™ (K10)
• 1 LMPH-DRN™ (D07)
• 1 LVR-DRN™ (D03)
• 1 KDNY-DRN™ (D05)
• 1 NOURISH GREENS ®
• 2 OMEGA 3
• 4~Personalized Coaching sessions (or) 4~In person classroom program sessions
Sexy & Fabulous Weight Loss Wellness Individual Coaching Program, $499.00
Individual Coaching times are set by you.



Sexy & Fabulous Weight Loss Wellness Class Coaching Program, $459.00
Meeting times can not be changed, see class schedule.



Reorder Products here:
• CLEARVITE Berry
• CLEARVITE Chocolate
• METACRIN-DX™ (K10)
• LMPH-DRN™ (D07)
• LVR-DRN™ (D03)
• KDNY-DRN™ (D05)
• NOURISH GREENS
• OMEGA 3

Why you should join our Sexy & Fab Program?
Because you're Beautiful & deserve to be healthy.

• The program includes professionally packaged reading and handouts for you.
• The program is customizable
• It can be used for specific health concerns, and can be done individually or in large groups
• Nutritional change empowers you
• Detoxification-specific nutrient, botanical, and homeopathic recommendations-including formulas are created especially for this program!
• Includes ready to use recipes, snack recommendations, menus, and a cleansing diet meal plan. Group support helps to ease the stress of weekly diet. Lifestyle change is encouraged which helps to promote successful outcomes.

Let's get started~ In Class or personal one-on-one schedule

When you purchase the program and product you will have two options:
Participate in one of our classes and follow the four week program.
Or you may do the program individually and set up your private one-on-one call sessions to do the program on your own. Check our upcoming glass sessions and times on our home page.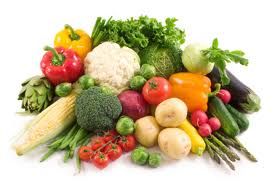 Program~ Seminar Location

Our Detox 360 Program is administered by
Nutrition Educator & Lifestyle Coach, Kim Evans, MA.
Location of our 4 week seminar is 81 Gregory Lane, Suite 210, Pleasant Hill, CA.
Check Online Class Schedule & Events for dates and times.

Nutrition Monthly Coaching Programs~via phone

Kim M. Evans, MA Health Educator, Beauty & Nutrition Wellness Coach

Nutrition Wellness Tele~Coaching Program
This unique program is a monthly coaching program done via phone for one month. One month of coaching includes 3 sessions, with one week off. Sessions can be done anywhere and last up to 45 minutes each. All appointments are conveniently booked online.
Nutrition Wellness Coaching is $225, ($75 per session). All sessions are charged on the first session for the entire three sessions. Subsequent monthly session packages are charged on the first of every month.
Click here to purchase.

A whole Health Educator Consultant
is a person who advises on matters of food and nutrition that impacts one's health.
A Nutrition Wellness Coach
guides individuals to address their health issues through lifestyle and behavioral modifications and helps to discover patterns and blocks that may be preventing him or her from moving forward toward his or her weight management goals.
Both Nutrition Wellness Coaching and Whole Health Consulting
help to enhance nutrition balance nourish the body with nutrition therapy using customized meal plans based on health and dietary needs.